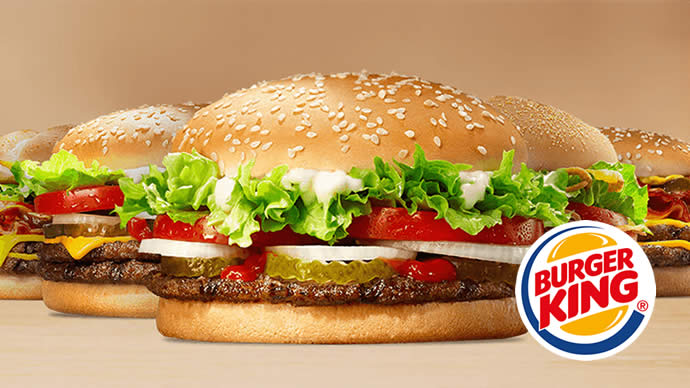 Restaurants
BURGER KING
The Burger King restaurant, which is part of the AmRest s.r.o. restaurant chain, is one of 15,000 Burger King restaurants you can find around the world.
You can have burgers made of 100% beef, grilled on fire, or chicken burgers made of fried or grilled meat. As a side dish, we offer fries and onion rings, as well as chilled and hot drinks, desserts, salads, wraps and much more...
Of course, payment by card or meal vouchers is possible. Students with an ISIC card have a discount! And we've saved the best for last! You can have the same burger made a little differently each time! Thanks to our motto HAVE IT YOUR WAY, you can change any of the ingredients in the burger. So come and taste our legendary WHOPPER®!
MO - SU | 10:00 - 20:00
www.burgerking.cz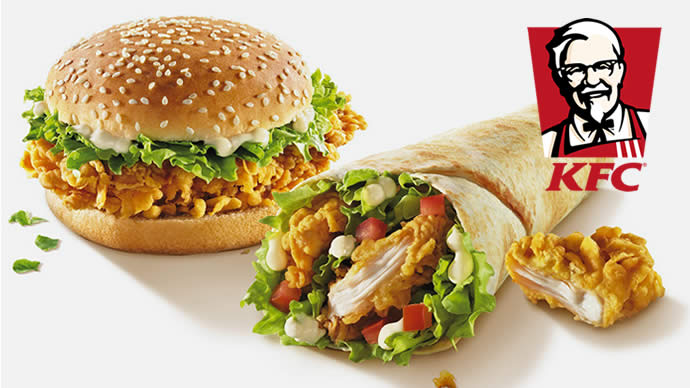 Restaurants
KFC
KFC - the best place to go for chicken treats
KFC is an American fast food restaurant chain. You can enjoy especially fried chicken in various forms here.
Every day, we prepare the meat ourselves by hand: bread it, fry it or grill it. We do everything from scratch - that's why our food tastes so good. We are sure that there is no such thing as good food without fresh ingredients. For us, that's a given. That's why the raw materials and ingredients are delivered to our restaurants several times a week. The meat in our restaurants comes mainly from local and proven farms. We want to serve only the best products, so we always choose the best suppliers who are verified, who we know and trust. Quality and freshness of ingredients is a priority for our suppliers.
MO - SU | 9:00 - 21:00
www.kfc.cz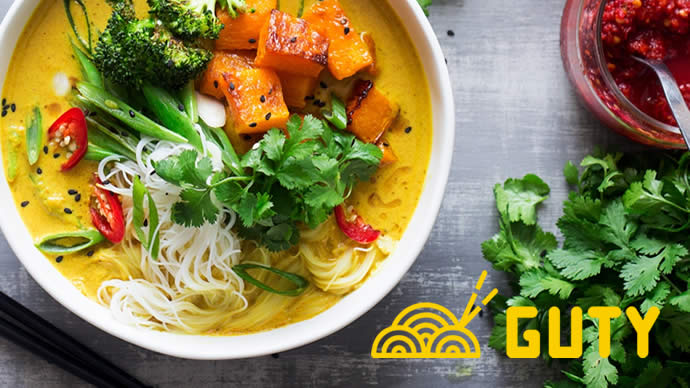 Restaurants
GUTY
Guty - For lovers of Asian cuisine
Do you crave a gourmet experience you don't have to go anywhere for? Are you looking for a place where you can enjoy a great meal in a pleasant environment and for a reasonable price? Do you want to discover new flavours and have them on your plate within minutes? Welcome to the world of modern Asian cuisine GUTY!
We are specialists in Chinese and Vietnamese cuisine, but we are not afraid to prepare popular Czech dishes or grilled specialties either. We prepare our menu with fresh ingredients of the highest quality, selected for us by verified suppliers. There is nothing we hide from our customers. Our kitchen is always open and the whole process of food preparation takes place right in front of your eyes. The experienced chefs in our restaurants follow modern gastronomic trends and take care to use a minimum amount of fat during the preparation of the dishes.
MO - SU | 10:00 - 20:00
www.gutyfood.com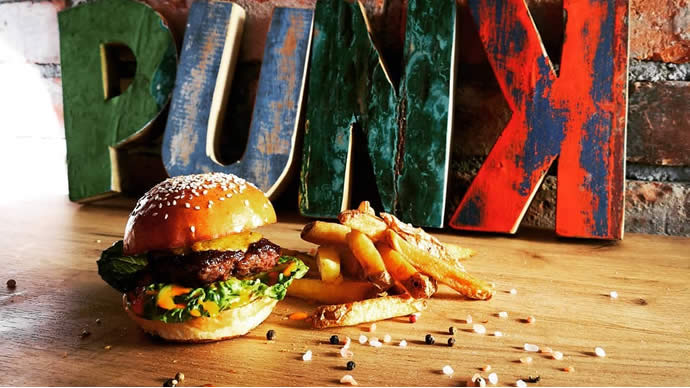 Restaurants
PUNK FOOD
We are a fast-food unit. We're people who make food for people!
Bistros in this style originate and build on the foundation of CHACHAROVA PIZZA, but it is exclusively a delivery service (over three dozen locations across the country).
We came up with the idea to move from kitchens to bistros and create the concept of PUNK FOOD BISTROS by Chacharova Pizza, focusing on original Czech pizza, homemade pasta and Belgian fries.
MO - SU | 10:00 - 20:00
www.chachar.cz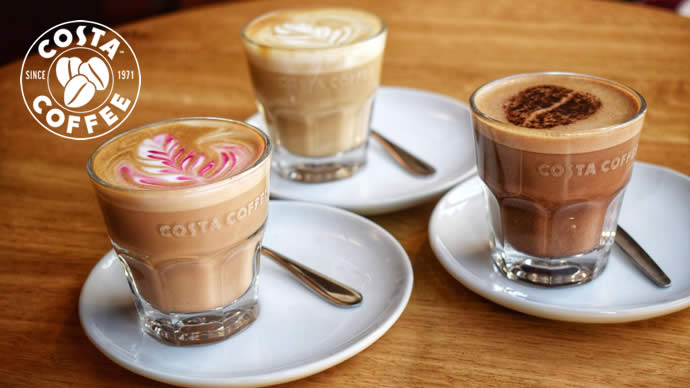 Cafe
COSTA COFFEE
Costa Coffee - Enjoy quality coffee
Costa Coffee was founded in 1971 in London. It is currently the second largest coffee chain in the world, with nearly 3,800 cafés in 31 countries.
At Costa Coffee cafés, coffee is always prepared by professional baristas using coffee freshly ground by hand. For more than forty years, Costa has been using the special Mocha Italia Espresso Blend, a mix of seven different beans, roasted in a slow process that guarantees exceptional taste characteristics. 100% of the beans used to prepare the blend come from the certified production of the Rainforest Alliance. At Costa Coffee you will find a wide range of hot and cold drinks, classic and baked sandwiches and a large selection of cakes and sweet treats, led by the famous Costa muffins.
MO - SU | 9:00 - 20:00
www.costa-coffee.cz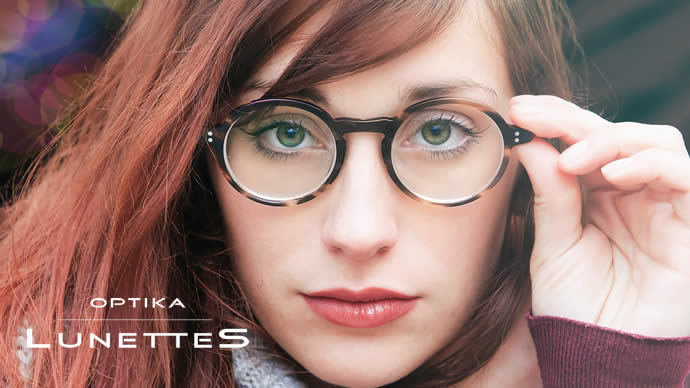 Optics
LUNETTES GLASSES SHOP
The Lunettes glasses shop has been in the ophthalmology market for over 20 years; we have extensive experience in selling glasses, sunglasses, spectacle lenses, contact lenses and all assortment related to vision correction and protection.
Thanks to our experienced professionals and modern eye equipment, we perform vision measurements and contact lens application in all of our stores.
You can choose from well-known international brands such as Dolce & Gabbana, Ray-Ban, Versace, Eschenbach, Davidoff, Adidas, Jaguar, Elle, Polaroid, TAG Heuer, Swarovski, Gucci, Armani, Reebok, Baci a Abbracci, Joop, Oakley, Dior and many, many more.
MO - SU | 10:00 - 20:00
www.lunettes.cz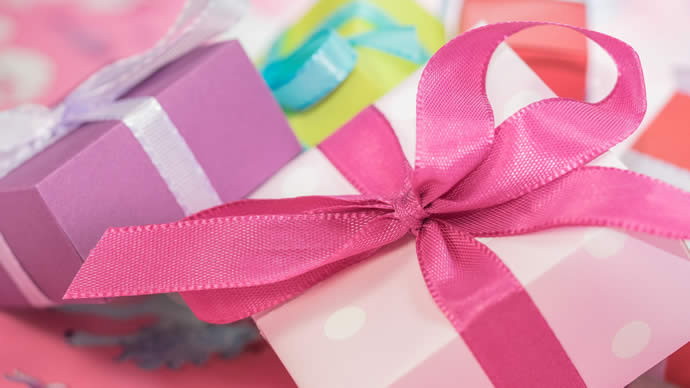 Gift cards
GIFT CARDS
An ideal gift and company benefit!
Make your loved ones, colleagues or business partners happy! The Outlet Arena Moravia offers you Gift Cards that always please.
Gift cards can be redeemed in most of our stores. There are gift cards worth 500 CZK and 1000 CZK. Gift cards cannot be exchanged for cash.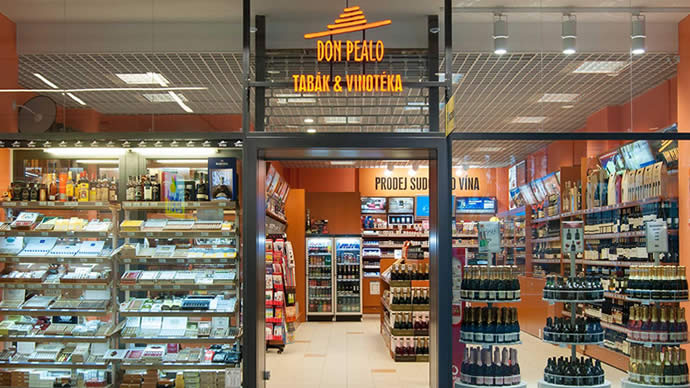 Tobacco and wine shop
DON PEALO
You can now find over 80 brick-and-mortar stores all over the Czech Republic. Don Pealo can be found in most major cities, mostly in prestigious locations in shopping malls, but also in squares and busy streets. All stores also serve as a drop-off point for your e-shop purchases, and they are FREE, you don't pay any postage!
Don Pealo stores by offer: TOBACCO AND PRESS - a wide range of tobacco products - smoking paraphernalia - daily newspapers and magazines - public transport tickets - motorway and postage stamps - wine - sparkling wine - spirits - soft drinks - savoury and sweet foods and delicacies. WINE SHOP - basic range of tobacco products and press - extended range of domestic and foreign wines - sparkling wines - spirits - also cigars - smoking paraphernalia - pipes - gift items.
MO - SU | 10:00 - 20:00
www.donpealo.cz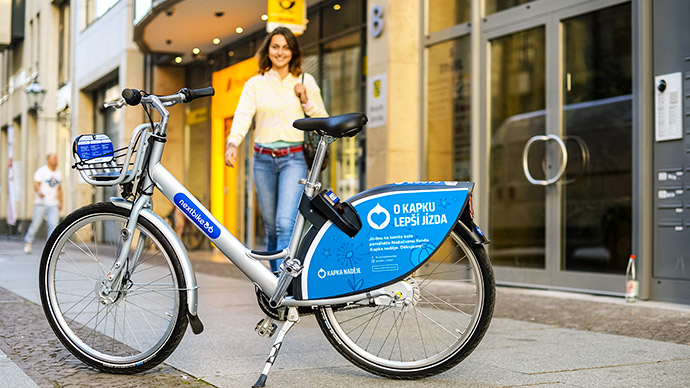 Bikesharing
NEXTBIKE
Nextbike was founded in 2004 in Leipzig and operates a bike-sharing system in more than 200 cities around the world for which a large part of bikes is manufactured in the Czech Republic in Hořice in Podkrkonoší. The Czech Republic became the 27th country where Nextbike operates. As an urban mobility provider, Nextbike considers itself a sustainable part of public transport. The emphasis on quality customer service is supported by a multilingual customer service line and service teams that maintain and redistribute the bikes throughout the city to keep the system in optimal condition. Nextbike offers station, stationless and hybrid systems according to the wishes of individual cities.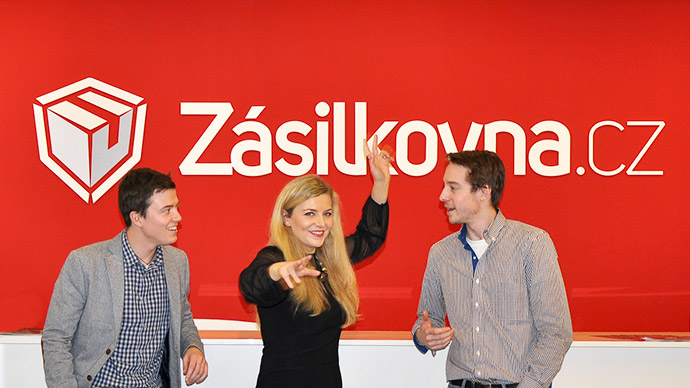 Zásilkovna.cz
Zásilkovna.cz
Zásilkovna.cz is a Czech transport company providing comprehensive logistics services for online shops. Since 2019, it has also offered the Mezi námi service, which allows shipments between individuals. Zásilkovna was founded in 2010 by Czech entrepreneur Simona Kijonková. You can find the Zásilkovna at our Outlet Arena Moravia in the Don Pealo store.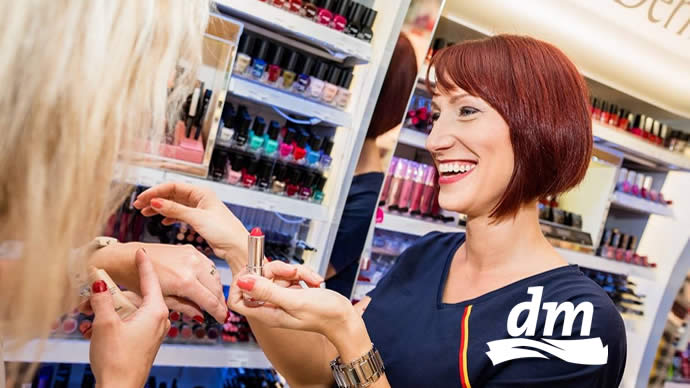 Drugstore
DM DRUGSTORE
dm drogerie markt – a wide selection of drugstore goods
At dm you will find a wide range of body, hair and skin care products, decorative cosmetics, cosmetics for men, organic food, natural cosmetics, pet food, baby care and baby food products and more. There is the possibility of photo processing and a wide range of photo gifts.
We also offer a large selection of high quality dm brand products available at reasonable prices. dm also has an attractive active beauty loyalty programme for its customers.
MO - SU | 8:00 - 20:00
+420 800 100 808
This email address is being protected from spambots. You need JavaScript enabled to view it.
www.dm.cz
Elektronabíječky
Electric car charging stations
NThe largest electric car charging station in Moravia is here at the OAM!
We cooperated with ČEZ to install it. There are 6 stands in the outlet area, 2 of which are fast charging (50 kW, i.e. most of the battery capacity is charged within half an hour) and 4 stands with normal charging capacity (22 kW). Just recharge and go.
A total of 44 ČEZ public charging stations are in operation in the Moravian-Silesian Region. We are thus part of an important network that is gradually being established here. Taking active steps to protect the environment is of vital importance to us at the Outlet Arena Moravia.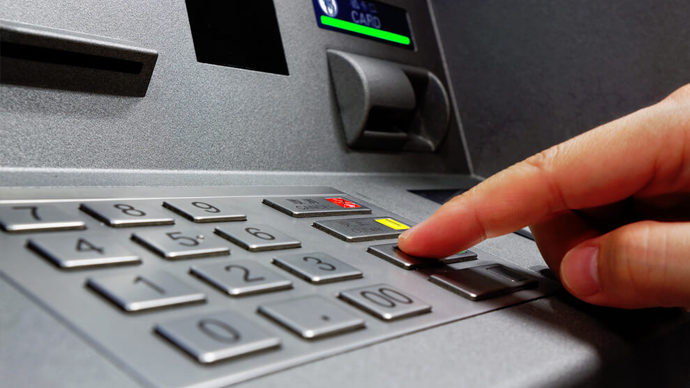 Bankomat
ATM
The Komerční banka ATM is located directly in the Outlet Arena Moravia building near the administration centre. It has barrier-free access, is contactless and open throughout the opening hours of the centre.
The ATM is for cash withdrawals only, the smallest possible cash withdrawal is CZK 200.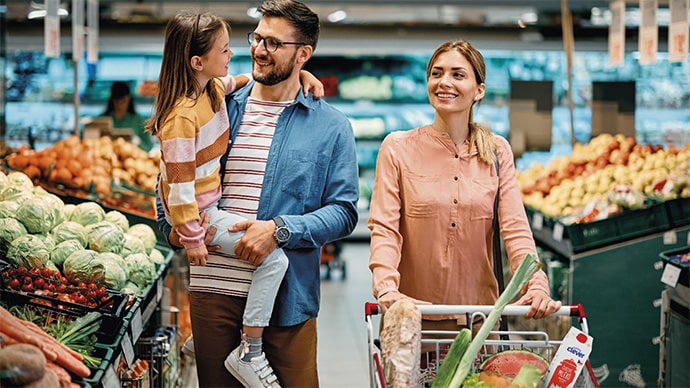 Supermarket
Billa
BILLA ČR is part of the REWE International AG group. It has been operating on the Czech market since 1991. With a turnover of CZK 33.7 billion (2022), 255 stores and more than 6,500 employees, BILLA is the leader in the supermarket market. On an average sales area of 900 m2, it offers a wide selection of products from well-known and private brands. Great emphasis is placed on a fresh assortment such as delicatessen, baked goods, fruit and vegetables, dairy products, meat and chilled products. The BILLA company focuses on supporting Czech producers, which is why Czech food already makes up 72% of its total turnover. Czech food is also part of the private brands of the BILLA chain – Vocílka, Česká farma, BILLA BIO, BILLA, BILLA Premium, BILLA Easy, BILLA BON VIA, Today, Clever, Vives, ZOO ROYAL or Milora.
MO - SU | 8:00 - 20:00