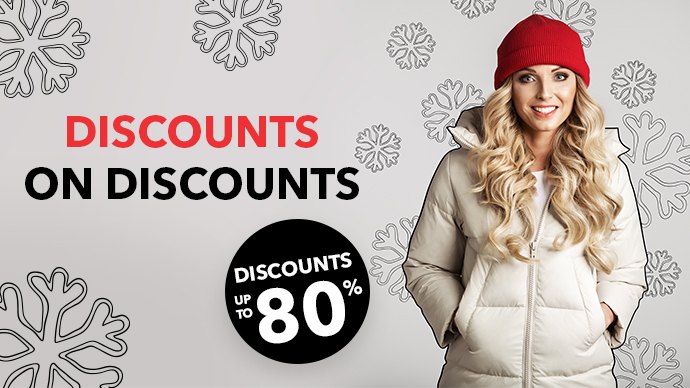 Discounts on discounts
Winter sales coming as early as December 27 th

Christmas at the Outlet isn't over after the holidays. We have prepared one more gift for you, and
that is our traditional DISCOUNTS on DISCOUNTS!

As early as December 27 th , prices will start dropping also on discounted items, and it's definitely
worth being there to see it! This will be a unique opportunity to get your favourite pieces for yourself
and for your home from well-known brands at the lowest prices, with up to 80% off.

Need to fine-tune your outfit for a New Year's Eve party, the upcoming ball season, or looking for
winter gear for fun in the mountains? You can find everything you need here, all in one place, at a
fraction of the original price.
And if you've found our gift voucher under the Christmas tree, DISCOUNTS on DISCOUNTS are the
best way to turn it into the gift of your dreams. We simply love making people happy!