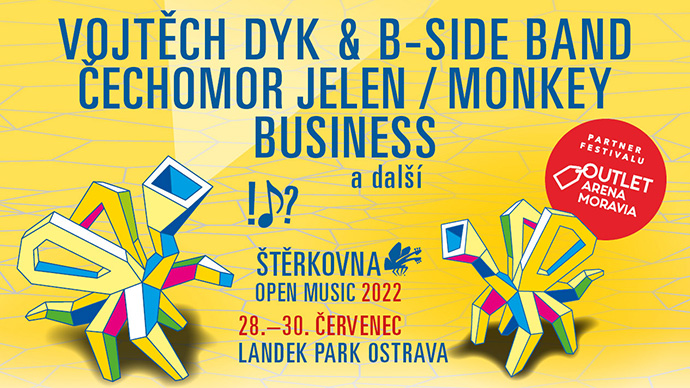 This year, the Open Music gravel pit is again taking place in Landek Park Ostrava, and the Outlet will be there!
Music festivals and hot summer sun go together just like Outlet and fashion trends. After a year Štěrkovna Open Music is here again and Outlet Arena Moravia is once again a proud sponsor of this event!
From Thursday 28.7. until Saturday 30.7. you can look forward to, for example, Tomáš Klus, Vojtěch Dyk, Čechomor, Monkey Business, Jelen, Paulie Garand and many other Czech artists and hits!
And since this year, this festival packed with the Czech music scene takes place in the nearby Landek Park Ostrava, Outlet offered not only the participants of this event its spacious parking lot for free parking. There will also be a strapping.
Of course, you can refresh yourself in our cafe and restaurants with outdoor seating before visiting the festival, or refresh your festival outfit at bargain prices with trendy fashion brands.
A short distance from the Outlet awaits you right at Landek Park during the festival. Our lounge zone full of lounge chairs and bean bags will help you relax, and there will also be competitions for gift vouchers worth CZK 100, which you can use immediately when shopping at the Outlet.
Celebrate the first half of the holidays with Outlet and don't miss the last wave of ticket sales. We look forward to you!
You can also come to us for belting, from Monday 25.7. until Wednesday 27.7. from 10 a.m. to 8 p.m., tickets can be exchanged for a wristband. Banding will take place in the designated unit on the right-hand side of the center entrance next to CENTER ADMINISTRATION.