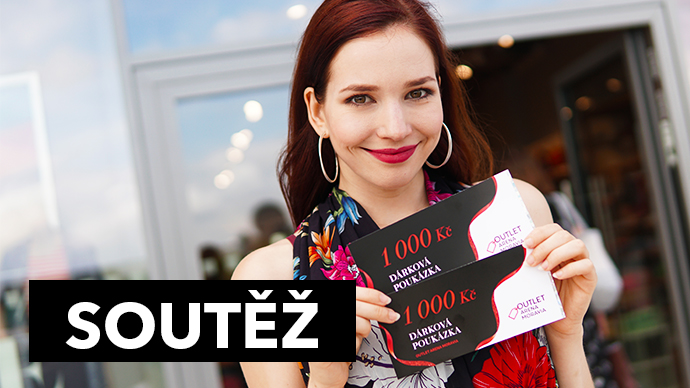 SUMMER COMPETITION
Do you like shopping? The SUMMER sales are in full swing and you can win vouchers worth CZK 2,000. Then all you have to do is take advantage of the promotional offers in the outlet and use the vouchers for any purchase. Shopping with vouchers is always nice, don't you think?
How can you enter the competition?
If you want to win vouchers, just answer a simple question on our Facebook profile. You can find our FB profile here.
Rules:
Write the answer to the question in a comment under our competition post. We play until Sunday 7/17/2022.
Each contestant has only one chance. That means one user, one comment.
The condition of the competition is that the contestants must be over 18 years old.
Facebook is not the organizer of the competition and is in no way sponsored or affiliated with it.
Link to the rules here.
And now all that's left to do is wish you the best of luck!