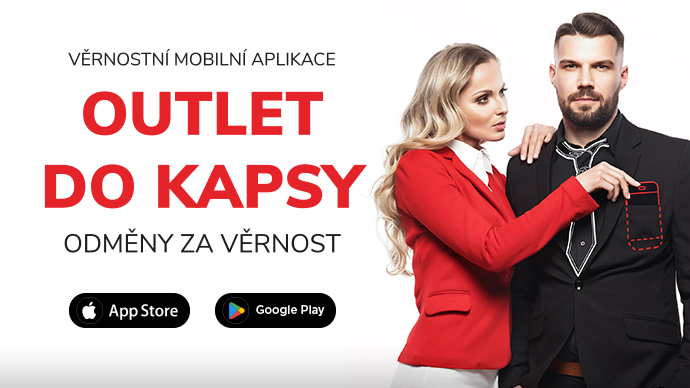 Pocket Outlet - stop and buy!
Do you know each other? You like style. You are familiar with fashion trends, brands and events. You shop cheaply. And you know Outlet Arena Moravia very well. Add these ingredients together, add tempting shopping discounts and exciting promotions, follow-up points for them ... And a new loyalty app is out! We bring your Outlet to your pocket, meet!
What will you get thanks to it?
* All the events and news about your favorite stores in one place - in your pocket! Loyalty counts and we value it too. We will also reward you for it
* For every 10 crowns, 1 point will be added to the application.
* You can then easily turn points into beautiful rewards. Shopping will be even more fun, you will see.
We enjoy giving you more! From March 16, you can look forward to all the benefits that Outlet brings to your pocket. Stop by, shop at #OAM and join us again!