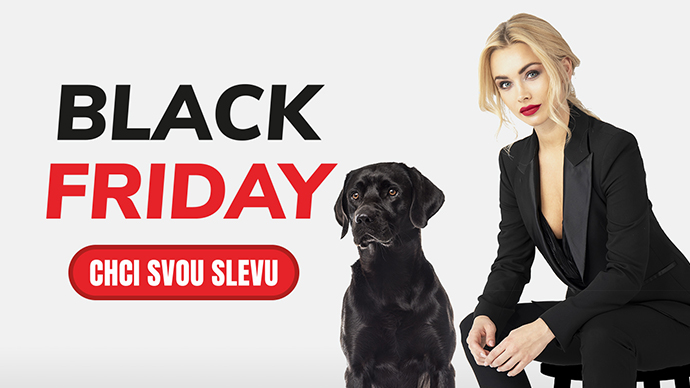 BLACK FRIDAY is back
Don't you want to experience the pre-Christmas hustle and bustle? Are you afraid of making presents at the last minute? Do you lack inspiration and ideas on how and what to please your loved ones? Don't you want to spend a fortune on Christmas?
Stop by BLACK FRIDAY shopping from Monday, November 22 to Sunday, November 28 at the Moravia Outlet Arena. We will also convince you that buying gifts and presents under the Christmas tree does not have to be time or money consuming. And that you can even enjoy shopping!
In Outlet Arena Moravia you will find everything for your loved ones at one address. In the shops, experienced sales assistants will be happy to advise you on choosing the right size, a combination of individual uppers and what is suitable for men or what to please the fairer sex from the youngest princesses to elegant ladies. You can also get tasteful household necessities from us. Original jewelry, luxury perfumes… And of course also trendy clothes for teenage boys and girls. All conveniently and at attractive prices. Outlet Arena Moravia simply has BLACK FRIDAY days full of discounts and attractive prices for you.
Don't wait for the last minute. Arrange everything necessary for the upcoming Christmas holidays full of joy and well-being now.
Hohoho, Christmas is coming.