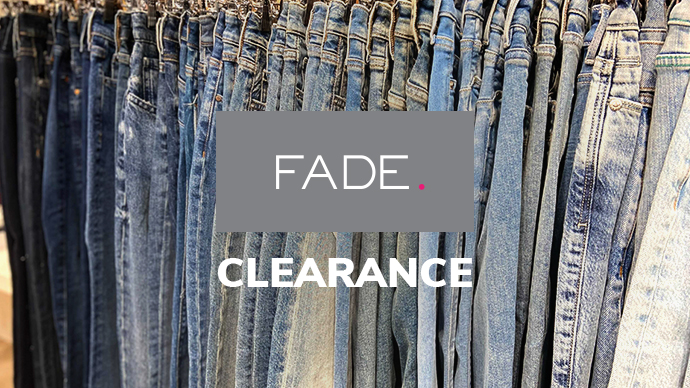 We are opening Fade Clearance - already on Friday, June 4
Dear lovers of fashion and style,
we are opening a new Fade Clearance store for you. And it brings you breathtaking discounts - they reach a dizzying amount of up to 85 %!
These are discounts on the entire range. And that's why you can very conveniently find clothes and unobtrusive trendy pieces from Guess, Calvin Klein and Marciano. At the same time, you can take advantage of an additional 20 % discount on these brands for all already discounted jeans and trousers. The additional discount is valid until the stock is canceled or sold out.
In the offer of the shop you will find clothes for women and men, but also indispensable fashion accessories in the form of wallets, handbags, belts and so on. However, you will see for yourself!
The grand opening of the store will take place on Friday, June 4. And as you traditionally know, our nice hostesses will welcome you and of course there will also be an indispensable welcome toast.
So go for stylish shopping!
P.S .: Discounts seriously up to 85 %. For everything.