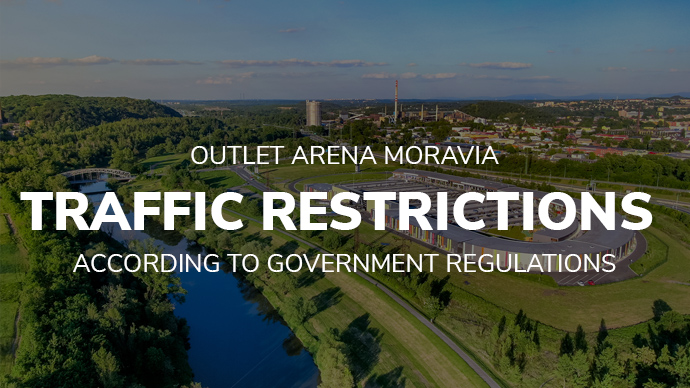 LOCKDOWN and opening hours OAM
Dear customers,
in response to a government order, we are adjusting the operation of your favorite Outlet Arena Moravia. The following business units remain open: the Don Pealo tobacco, printed matter and wine shop will be open on weekdays from 10:00 to 17:30, the DM drugstore is open every day, except Sundays from 10:00 to 20:00. The Lindt Chocolate Kingdom is open Monday to Saturday from 10:00 to 20:00. The Sweet Kingdom Sweet Story is open every day except Sunday from 10:00 to 20:00. Thanks to the fact that we are an open-air outlet center, you can use the open dispensing windows and continue to refresh yourself at KFC and Burger King, PUNK FOOD and GUTY. Delivery also works for all tenants. The opening hours of all dispensing windows are from 10.00 to 20.00. Free parking spaces are available for you and line 32 will continue to take you to us.
For current information you can contact This email address is being protected from spambots. You need JavaScript enabled to view it. or phone number: +420 552 309 812. You can always find all current information on our website www.outletmoravia.cz
We can do it together.