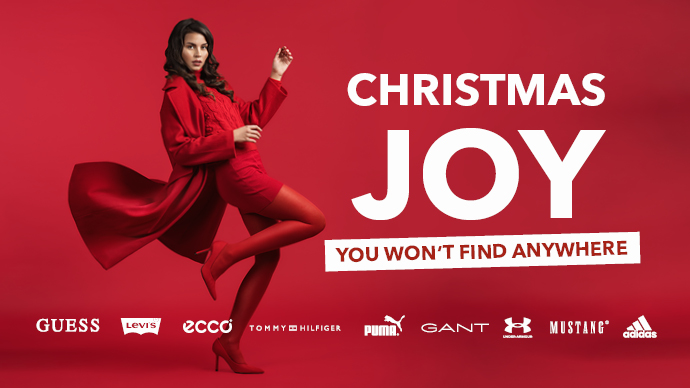 Christmas joy you won't find anywhere else
The most beautiful time of the year is slowly approaching, and our outlet center brings you Christmas joy that you won't find anywhere else. With us, you can buy great gifts for your loved ones under the tree, with a discount of 30 to 80%.
And they are not just ordinary gifts. They are gifts you deserve. You can buy them all in one place, comfortably, without unnecessary crowding, ahead of time, and what's more, at attractive prices. In Outlet Arena Moravia, you can buy clothes from world-famous brands, perfumes and cosmetics at outlet prices. All our stores have an outdoor entrance, which will make relaxed shopping even more pleasant. For customers who are looking for the right inspiration, our experienced assistants are available, always willing to lend a helping hand in choosing a suitable gift. In addition, we will wrap presents for interested parties beautifully and free of charge in our info center so that they can go straight under your Christmas tree.
Still hesitating? As a gift for your loved ones, you can also buy gift vouchers in various values from us. Don't worry about choosing Christmas gifts this year and leave the choice to them. And what's even more pleasant: You can find vouchers in our e-shop, just click on the link and then choose which one is right for you and those you want to gift.
You can spread Christmas joy now! Hurry up, come and share your joy!