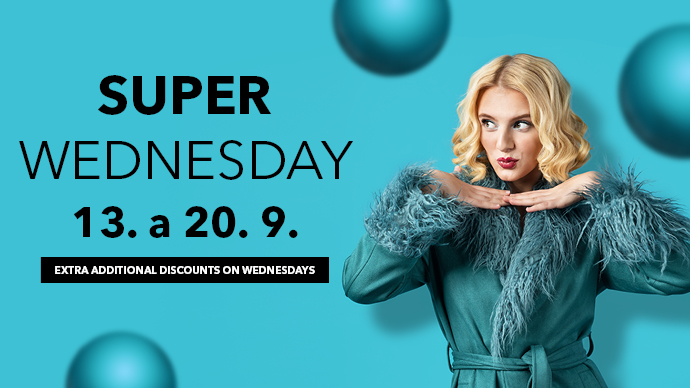 Super Wednesdays in September
The most popular event of our customers returns to OAM after several months, and in September our Super Wednesdays shine again! Two days a month full of extraordinary discounts are waiting for you at Outlet Arena Moravia on 13 and 20 September, and you certainly have a lot to look forward to.
How else to prepare for the upcoming autumn season of colder weather than by shopping at your favorite outlet brands at an even more discounted price. Be sure to check out one of the newly opened stores, NAX and Orsay Clearance are looking forward to seeing you. The Super Wednesday discount applies to stores clearly marked with a round sticker.
It doesn't matter what style you follow or whether you go shopping for clothes or shoes. In our outlet centre, you'll find bargains around every corner. Come and enjoy yourself, even in the middle of the week. Every Wednesday doesn't have to be ordinary.
You will soon find all the good offers here or on our social networks, so follow us and you won't miss anything.