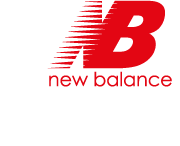 New Balance
One of the most cult brands of sneakers ever, whose retro models still can make sneakerheads camp in front of the shops.
The brand was founded in Boston in 1905 and began to produce sneakers to help solve foot problems. New Balance is responsible for the Tracster 1960, which was the first, truly professional running shoe, and the W320, which was the first women's jogging shoe.
Our stores also include Erco, Loap, Outhorn and NEW BRANDS: DARE-2B, REGATTA.