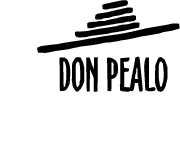 Don Pealo
You will find more than 80 stores all over Czech Republic. Don Pealo can be found in most larger cities, mostly in prestigious locations in shopping malls, but also in squares and high streets. All stores also serve as pick up points for your online purchases for FREE, no delivery costs!
Don Pealo offers:
TOBACCO & PRINT - wide range of tobacco products • smoking accessories • daily print and magazines • public transport tickets • highway toll stamps and postal stamps • wine • sparkling wine • liquor • non alcoholic beverages • sweet and salty foods and delicacies. WINE SHOP - a basic range of tobacco products and print • wide range of local and foreign wines • cask wines • sparkling wines • alcohol • cigars • smoking accessories • pipes • gifts.
In the Don Pealo store we now have a Zásilkovnu.