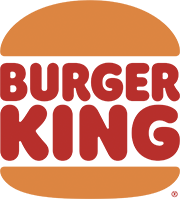 Burger King
Burger King, part of AmRest s.r.o.'s restaurant chain, is one of 15,000 Burger King restaurants worldwide.
You can have burgers from 100% beef grilled on the fire or chicken burgers from fried or grilled meat. French fries and onion rings, for example, are available as a side dish. In addition, chilled and hot drinks, desserts, salads, wraps and much more.… Of course, payment by card or meal vouchers. Students with an ISIC card have a discount with us! And the best in the end! With us, you can have the same burger differently every time!
Thanks to our motto HAVE IT YOUR WAY, you can change any of the offered ingredients in the burger. So come and taste our legendary WHOPPER®!