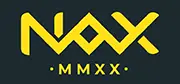 NAX - leisure fashion
NAX is elegance and comfort at pleasant prices. The NAX brand, designed in the Czech Republic, offers an elegant and at the same time sporty style that is a testament to everyone. Comfort, pleasant materials, style and versatile use – thanks to this, you will also fall in love with NAX.
The NAX collection is designed by the young Czech designer Veronika Paulenová, who is not afraid to combine pastel colors with bold shiny shades and modern trends. The first autumn collection of the NAX brand was created in 2020.
Here you will find women's, men's and children's clothes for the city, school, trips and hanging out with friends. You can choose from a wide range of fashionable t-shirts, sweatshirts, trousers and shoes. The collections also include dresses, jackets, jackets and overcoats, in short, everything you need for your wardrobe.