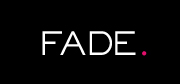 Mon-Sun | 10:00 - 20:00
+420 724 307 655
This email address is being protected from spambots. You need JavaScript enabled to view it.
www.fade.cz
Fade
The Fade store will offer you a range of modern and luxurious goods from world-famous brands such as Calvin Klein, Marciano and Guess.
Calvin Klein is an American designer known as a minimalist with an eye for detail. Calvin founded his company in 1968, specializing in denim clothing. In 1982 he introduced his first underwear collection, which became the best-selling in the world. Today, Calvin Klein is a world-class lifestyle brand that is an example of a modern and sophisticated style. It offers clothing, footwear and accessories of the highest quality.
GUESS is one of the most famous fashion companies in the world thanks to its first-class image and charming collections. In 1980, denim was outdated and outdated. The brand's founders, the Marcian brothers, have united the European style with the traditional American fabric and have changed the perception of denim forever by creating a sensual, innovative and timeless Marilyn Jean line. The basis of the brand's success is innovative advertising, which focuses more on brand image rather than specific products and thus expresses attitude and lifestyle.