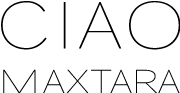 Max tara
Nowadays, MaxTara and CiAO di MaxTara offer a plethora of products, both men's and women's fashion. Men's section is primarily men's suits.
In addition, there are jackets, trousers, coats, sweaters, shirts, polo shirts, t-shirts, ties, bow ties, belts, socks, shoes and other fashion accessories. In women's fashion, the main part of the offer is women's dresses, which we specialize in. You will also find jackets, skirts, coats, sweaters, blouses, scarves, belts, handbags and other clothing accessories. All the offered goods place great emphasis on the quality of the material and the cut, all of course taking into account current fashion trends. Most fabrics or finished products have their origins in Italy.
Raw materials come from places that are generally considered to be the best. We customize the garments in a manner made to measure, which means that the garment purchased at any of our stores will be tailored to suit your figure.