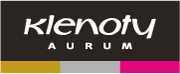 Klenoty Aurum
For over sixty years, not only Czech customers have come to the Aurum Jewelry stores to buy the most beautiful gift for their loved ones or to delight themselves. Jewelry Aurum offers the finest jewelery. But it's not just jewels we specialize in.
We also offer a large selection of watches from renowned brands, and customers also enjoy our stores because they can find top watchmaking service here. We currently have fourty-five stores in the Czech Republic and eighteen in Slovakia, as well as an e-shop. In outlets, it is not possible to apply the vouchers for the points earned, since it is a discount store and the discounts are not added to the vouchers for points.
You gain points at outlets, but you can not apply them at outlets.